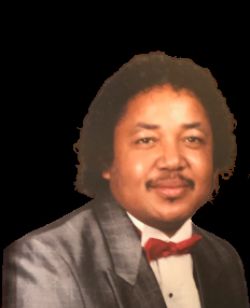 Steven Recardo Collins
January 12, 1954 - November 5, 2021
Steven Recardo Collins departed this life Friday, November 5, 2021, at Baptist Medical Health Center in Little Rock AR. He was born January 12, 1954, to the late Alvern Hall Collins and Leroy Rowlett of Monticello AR.
He was a graduate of Monticello High School â€" Class of 1972. Steven, better known as ''Nature Boy'' was an avid outdoorsman where he enjoyed hunting, grilling, and his big love was fishing. He also enjoyed, spending time with family and friends. He was a member of Pilgrim Rest A.M.E. Church in Monticello, AR; where he served as a Steward, Sons of Allen,
and the Men's Sunday School Teacher.
He is preceded in death by three sons Shannon Collins, Shane R. Collins Sr., and Cedric Lambert, one grandson Shane R. Collins Jr., and one granddaughter Gia Christine Campbell.
He leaves to cherish his memories: his loving wife of 32 years, Christine Moore Collins, six daughters: Raquel Moore Bates, April Block, Yolanda (James) Cross, Deetra Lewis, Stefanie (Cedric) Franklin, and Shania Collins of Monticello AR. Four sons: Christopher Moore, Stefon Collins, Ramien Collins, and Tyrone Gardner of Monticello AR; six sisters: Bobbie Trotter, Mae Thomas, Carol Hicks and Rosalind Daniels of Monticello AR, Crystal Coakley of Little Rock AR, and Jewelette (Bobby) Courtney, four brother-
in-laws: Leon (Carol) Moore, Doyle Moore, Lonnie Moore of Monticello AR, and William Moore of New Jersey; five sisters-in-law: Evelyn (Ben) Amerine, Shelanda Moore, Sharon Haynes of Monticello AR, Louise (LaFrance) Colbert of Hamburg, AR, and Annette (Mark) Batts of Austin, TX; fourteen grands and two great-grands, lifetime friends: James McCray Sr., Kenny Rogers, Richard Jamison, Jim West, Michael Lloyd, and Fred Cowen, a host of nephews, nieces, and cousins who loved him dearly.
Obituary Provided By:



943 Highway 425 North
Monticello, AR 71655
www.stephensondearman.com