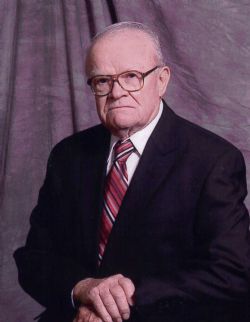 Lorenz Berry
December 9, 1929 - April 26, 2022
Clifton Lorenz Berry, age 92 of Monticello, passed away Tuesday, April 26, 2022, at his home. He was born December 9, 1929, in Crossett, AR to the late Clifton Edward Berry and Vivian Graves Berry.
He was a retired building contractor, United States Navy Veteran, member of the American Legion and Masonic Lodge, and a Baptist. Mr. Lorenz enjoyed hunting, fishing, gardening and telling stories to anybody. In addition to his parents, he was also preceded in death by a daughter, Diane Berry Bush; and two brothers, Billy Wayne Berry and Harold Brady.
He is survived by his wife of 45 years, Betty Dodson Berry of Monticello; two sons, David Wigley and Mike (Lori) Wigley all of Monticello; two daughters, Lisa Wigley Shrum of Rogers and Cathey Bradley of Searcy; a sister-in-law, Dorothy Berry of Fountain Hill; nephew, Greg Berry of Fountain Hill; and five grandchildren, Daniel (Taryn) Wigley, Mary Beth Wigley, Reagan Shrum, Gillian Shrum and Pam Bush.
Graveside services will be held 2:00 p.m. Friday, April 29, 2022, in Prairie Grove Cemetery with Rev. Ray Hearron officiating. There will be a visitation from 5:30-7:00 p.m. Thursday evening at the funeral home. You can sign Mr. Lorenz' guestbook page at www.stephensondearman.com.

Obituary Provided By:



943 Highway 425 North
Monticello, AR 71655
www.stephensondearman.com