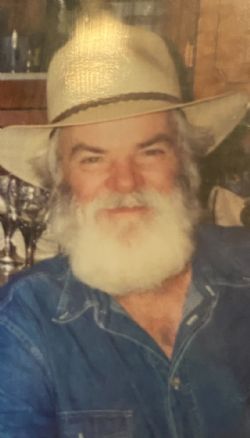 Abner Bruce Erwin
June 22, 1946 - June 15, 2022
Abner Bruce Erwin, age 75 of Dermott, passed away Wednesday, June 15, 2022, at his home in Dermott. He was born June 22, 1946, in Drew County, AR to the late Ben Erwin and Maggie Hayden Erwin.
He was a cattleman and rancher, a United States Army Veteran and a Baptist. Mr. Abner loved riding horses, tending to his cows, playing his guitar and singing. He was a people person who never met a stranger and loved to visit. In addition to his parents, he was also preceded in death by one brother, Bill Erwin; and one sister, Jean Lochala.
He is survived by his wife, Essie Harkins Erwin of Dermott; a son, Kevin Erwin and wife Debbie of Dermott; one sister, Dot Williams of Dermott; two brothers, Bryce Erwin and wife Kay of Florence and Willard Erwin and wife Harriett of Hamburg; a step daughter, Brenda King of Dermott; and three step grandchildren, Josh, Robbie and Sam King.
Funeral services will be 2:00 p.m. Friday, June 17, 2022, at Stephenson-Dearman Funeral Home Chapel with Rev. Jason Cater officiating. There will be a visitation one hour preceding the service from 1:00-2:00 p.m. at the funeral home. Burial will be in Tillar Cemetery in Tillar, AR. You can sign Mr. Abner's guestbook page at www.stephensondearman.com.

Obituary Provided By:



943 Highway 425 North
Monticello, AR 71655
www.stephensondearman.com