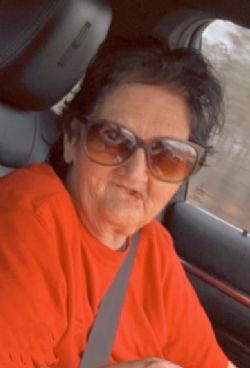 Velma I. Ferrell
June 13, 1947 - June 29, 2022
Velma Ferrell, 75, of Wilmar, passed on June 29, 2022, at Drew Memorial Hospital in Monticello. She was born June 13, 1947, in Newport News, Virginia to the Late Lyle and Mary Graham. Velma was a member of Andrew's Chapel United Methodist Church until her health failed. She loved her family, her grandkids were her world, and they would make her light up any time they entered the room.

She is survived by her husband of 58 years, Thomas Ferrell; two children, LaDonna Ferrell Dodson and husband Jessie, and Thomas D. Ferrell; four grandchildren, Tommy Lee Ferrell, Justin Ferrell, Nick Dodson, and Jessica Dodson; seven great-grandchildren, Durban Dodson, Christian Brown, Alijaha Person, Scarlett Dodson, Paisley Dodson, Nolan Dodson, and Carter Ferrell.

Visit www.stephensondearman.com to sign Mrs. Velma's guestbook.

Obituary Provided By:



943 Highway 425 North
Monticello, AR 71655
www.stephensondearman.com