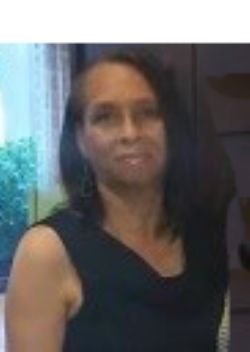 DeLois Diane Spencer
July 18, 1959 - July 7, 2022
She was loved by many…….

DeLois Diane Spencer was born on July 18, 1959 in Lacey, Arkansas born to Reverend Nelson and the late Mrs. Lucy Spencer. She was transitioned to eternal life on July 7, 2022 at her home in Monticello, AR. She was preceded in death by her mother and brother, James.

In her early years, Sis. DeLois accepted Christ as her Savior at Mt. Olive in Lacey, AR under the leadership of Reverend Jessie Washington. She later moved to Zion Hill MBC under the leadership of Reverend David Simpson where she continued as a student of the WORD of God and Faith. Sis. DeLois, as long as her health allowed, served in a plethora of roles in God's Kingdom as she declared the works of the Lord with all of her heart.

Her entire education was in Monticello, AR where she graduated in 1977 from Drew Central High School. Sis. Ann was a dedicated employee until her health declined. She had the opportunity to work for Burlington, Timber Ridge, Rivendale, Vera Lloyd, and Walmart. In Sis. Ann's ultimate purpose, she used her love and knowledge of God's Word as a tool in the earth to touch the souls of many which resulted in the ultimate goal of Jesus…Salvation.

As God has commanded us, Sis. DeLois had a heart of love for everyone she encountered. It was not just through her encouraging words, but in her daily deeds as well. She would lend a helping hand to all that crossed her path. She lived an active, loving, giving, faith filled, and joyous life. Sis. Ann taught everyone she encountered that JESUS is the HOPE of our salvation, solid foundation, and the supplier of ALL our needs.

Her memories will be forever cherished by: daughter Latisha Spencer of Little Rock, AR; daughter Dena (Demetrick) Ingram of Wilmar, AR; brother Darron (Shirley) Spencer of Monticello, AR; brother Roger (Sandra) Spencer of Wilmar, AR; sister Brenda (Oscar) Greene of Monticello, AR; brother Frederick Spencer of Pine Bluff, AR; sister Cynthia (Russell) Norris of Benton, AR; grandchildren Kevin (Shavonte), LeBarron, Zae, Jayda, & Mia; great grandchildren Kalia, Karter, & Karson; special niece Kendra Greene; and a host of nieces, nephews, cousins, other relatives, and friends.


Obituary Provided By:



943 Highway 425 North
Monticello, AR 71655
www.stephensondearman.com