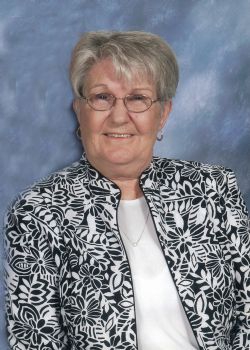 Pebble Jean Ward Montgomery
April 21, 1937 - November 19, 2022
Pebble Jean Ward Montgomery, age 85 of Monticello, went to be with her Lord and Savior Saturday, November 19, 2022, in Monticello, AR. She was born April 21, 1937, to the late Frank Ward and Tommie Reep Ward in Rye, AR. She was the widow of Bobby Joe Montgomery. Pebble enjoyed a morning walk every day on Main Street until her health failed. She also loved sewing, reading, and gardening. She was a member of Pauline Baptist Church and was a prayer warrior for anyone who needed prayers.
In addition to her parents and husband, Pebble is also preceded in death by a son, Keith Montgomery; daughter-in-law, Kimberly Montgomery; and two grandsons, Tray Hale and Dustin Montgomery.
She is survived by a sister, Vonnie Winningham and husband Buddy; a son, Robert Montgomery; two daughters, Diane Higgs and husband Mark, and Jennifer Clements and husband Daren; grandchildren, Byron Montgomery, Sandi Jean Flynn who lovingly cared for her Memaw Pebble so she could stay home as long as possible, Kadi Thrower, Kelley Jo Eckhart, Jude Clements, Lucy Clements, and Will Clements; twelve great-grandchildren; and a host of nieces, nephews, family and friends.
Visitation will be Tuesday, November 22, 2022, from 6:00 - 8:00 p.m. in the Stephenson-Dearman Funeral Chapel. Funeral services will be Wednesday, November 23, 2022, at 10:00 a.m. at Stephenson-Dearman Chapel with Bro. Larry Clements officiating. Burial will follow the funeral services at Union Cemetery in Rye, AR. For more information or to sign Mrs. Pebble's guestbook page please visit www.stephensondearman.com.



Obituary Provided By:



943 Highway 425 North
Monticello, AR 71655
www.stephensondearman.com