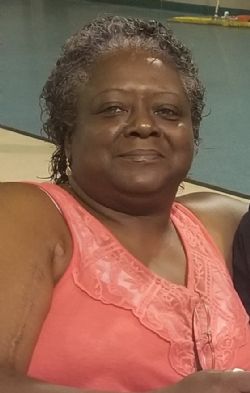 Marianne Robinson Veasey
August 1, 1961 - January 8, 2023
Marianne Robinson-Veasey, age 61 of Monticello, passed away Sunday, January 8, 2023, at Baptist Medical Center in Little Rock, AR. She was born August 1, 1961, in Monticello, AR to the late T.B. Robinson and Virginia Franklin Robinson.
She was the widow of Shannon Veasey, a Certified Nurses Aid for the Area Agency and Drew Central Schools Cafeteria Cook and a member of Bethel African Methodist Episcopal Church in Fountain Hill, AR. Marianne enjoyed spending time with her family and friends and was a very generous person who loved to cook and keep things in tip-top-shape. In addition to her parents and husband, she was also preceded in death by her daughter, Christi Veasey Berry; two sisters, Jacqueline Manning and Patsy Hatchett; and a brother, Oliver ''Pete'' Robinson.
Survivors include her son, Jonathan Robinson; three grandchildren, Ziyiahe Robinson, Justin Berry and DeMarcus Berry; nieces, Reginia Hawkins-Jones, Donna Whitaker, Deborah Robinson and Renea Robinson; a special great niece, Ceyda Hawkins; nephews, Ramon Manning, Frederick Williams, Tony Robinson and Eric Robinson; and a sister-in-law, Betty Robinson.
Funeral services will be 11:00 a.m. Saturday, January 14, 2023, at Stephenson-Dearman Funeral Chapel. You can sign Marianne's guestbook page at www.stephensondearman.com.

Obituary Provided By:



943 Highway 425 North
Monticello, AR 71655
www.stephensondearman.com