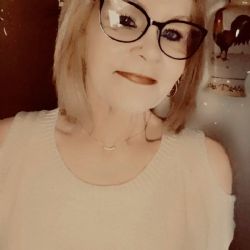 Debra Renee Irons Fraser
March 21, 1962 - November 16, 2023
Debra Renee Irons Fraser, 61, of Monticello, Arkansas passed away Thursday, November 17, 2023, at her home. She was born March 21, 1962, to the late Floyd Irons and Betty McTigrit Irons. She was a retired police dispatcher after which she worked part-time at Wal-Mart. She was of the Baptist faith. Debra loved her family, loved her time as a dispatcher, and was a wonderful cook.
In addition to her parents, she was preceded in death by one brother, Donald Ray Irons.
Debra is survived by her two children, Courtney Williams and husband Blake of Dumas, and James Preston Sledge and fiance Arika Tarlton of White Hall, Arkansas; siblings, Doyle Irons of Gillette, Arkansas, and Donna Irons of Heber Springs, Arkansas; grandchildren, Katelyn Jackson, Greenly Macklin, Ali Macklin, and Landon Sledge; great-granddaughter, Willow Jackson; as well as a host of other family and friends.
You can sign Debra's guestbook here on her page.
Obituary Provided By:



943 Highway 425 North
Monticello, AR 71655
www.stephensondearman.com