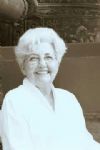 Tommie Noel Waites Wilson
July 4, 1935 - August 17, 2020
Stephenson-Dearman Funeral Home
943 Highway 425 North
Monticello, AR 71655
Map & Directions
Stephenson-Dearman Funeral Home
943 Highway 425 North
Monticello , AR 71657
8/19/2020 1:00 - 2:00 p.m.

Graveside Service
Wilson Cemetery
Hwy 172
Wilmar , AR 71675
8/19/2020 3:00 p.m.%>
Map & Directions


Wilson Cemetery
Hwy 172
Wilmar, AR 71675
Map & Directions
St. Jude's Children's Hospital
501 St. Jude Place
Memphis, TN 38105


Tommie Noel Waites Wilson, age 85, of Monticello, AR passed away Monday, August 17, 2020 at Drew Memorial Hospital in Monticello. She was born July 4, 1935, to the late John Henry and Vera Elizabeth Rhodes Waites. She was the widow of Aubrey F. Wilson, Sr. and a member of Northside Baptist Church.
In addition to her parents and husband, she was also preceded in death by one son, Stevie Lee Wilson; one grandson, Kevin Jones; one great grandchild, Baby Butler; two sisters, Rachel White and Sybil Sulephen; and one brother, John Adrian Waites.
Tommie is survived by one son, Aubrey Fred Wilson, Jr. of Dallas, TX; two daughters, Janis Wilson Jones and husband Robbie of Rogers, AR, and Sandra Renae Fortenberry of Fairfield Bay, AR; six grandchildren, Brandi Nicole Kellum, Jessica Frick, Austin Jones, Jarrod Jones, JoAnna Butler, Heather Wilson; seventeen great grandchildren; three great great grandchildren; two sisters-in-law, Linda Berryman and husband Joe, and Martha Waites; and one brother-in-law, Larry Wilson and wife Charlotte; as well as a host of nieces, nephews, family and friends.
Graveside services will be 3:00 p.m. Wednesday, August 19, 2020 in Wilson Cemetery with Sister Mary Jones officiating. A viewing following COVID-19 guidelines will be from 1:00 - 2:00 p.m. Wednesday preceding the service at Stephenson-Dearman Funeral Home Chapel. For more information and to sign the online guestbook, please visit www.stephensondearman.com.


Video Keepsake