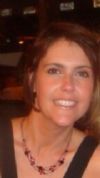 Jami Dianne Grove
May 14, 1969 - July 29, 2020
Stephenson-Dearman Funeral Home
943 Highway 425 North
Monticello, AR 71655
Map & Directions
Stephenson-Dearman Funeral Home
943 Highway 425 North
Monticello , AR 71657
8/2/2020 1:00 - 2:00 p.m.

Funeral Services
Stephenson-Dearman Chapel
943 Hwy 425 N.
Monticello , AR 71655
8/2/2020 2:00 p.m.%>
Map & Directions


Rash Cemetery
Highway 35 East
Monticello, AR 71655
Map & Directions
Jami Dianne Burns Grove, age 51 of Cherokee Village, Arkansas, passed away Wednesday, July 29, 2020, at Baptist Medical Center in Little Rock. She was born May 14, 1969, in Lake Village, Arkansas. She was a radiology technician and had a passion for her work. Jami loved spending time with her sons, going to the beach but most of all, she loved her Lord Jesus Christ.

Jami is survived by her parents of Ronald Wayne Burns of Pine Bluff and Sharon Dianne Harvey Burns of Dumas; two sons, Peyton and Drew Grove both of Cherokee Village; one sister, Shannon Burns of Dumas; as well as numerous aunts, uncles, cousins, and very good friends from work.

Funeral services will be 2:00 p.m. Sunday, August 2, 2020, in the Stephenson-Dearman Chapel in Monticello, Arkansas, with Rev. Alfred Harvey officiating. A viewing will be from 1:00 - 2:00 p.m. prior to the service following all COVID-19 guidelines. Interment will be in Rash Cemetery in Monticello. Please visit www.stephensondearman.com and sign the online guestbook.

The family would like to issue a special "thank you" to the nurses on the 10th floor of Baptist Medical Center and the providers at CARTI for the loving care they gave Jami.


Video Keepsake

Recorded Live Stream