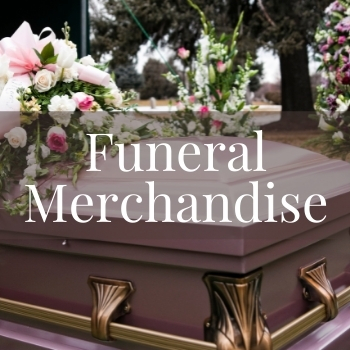 Stephenson-Dearman offers a complete and wide selection of merchandise for whatever type of funeral service you choose.
Caskets
Stephenson-Dearman offers a large selection of Matthews International caskets to choose from. Our selections include caskets made of solid bronze, solid copper, 16-18-20 gauge steel, and solid hardwood caskets. Solid hardwood caskets include various woods such as oak, poplar, pine, cherry, and mahogany. These caskets come in many colors, styles, finishes & interior designs to suit any taste or price range.
Other personalization options include:  personalized cap panels which can be inserted into the head panel of the casket, custom corner art which is attached to the corners of the caskets, personalized foot panel throws with the deceased's name stitched on it, and personalized afghan throws for the foot panel that is used occasionally instead of a casket spray. These designs normally include hobbies that your loved one enjoyed such as hunting and fishing scenes, flowers, and inscriptions such as 'Mother' or 'Father.' We offer hundreds of cap panel designs at Stephenson-Dearman.
Vaults:
Stephenson-Dearman offers a wide selection of Clark Grave Vaults. Burial vaults are permanent outer enclosures designed to support the weight of the soil and cemetery equipment. A burial vault should offer you peace of mind by protecting the casket against water and weight damage, and a metal Clark vault offers the best protection available. Most perpetual care cemeteries today require some form of burial vault for this reason. Our selections of vaults include solid copper, solid stainless steel, solid aluminum, and 7-10-12 gauge non-galvanized/galvanized steel and steel grave liners.
Urns:
Stephenson-Dearman offers a wide selection of urns and urn vaults which can also be personalized with various scenes and inscriptions.
Burial Clothing:
Stephenson-Dearman offers a wide array of burial clothing including men's suits and women's dresses.
Flag Cases:
Stephenson-Dearman offers flag and medal display cases for veterans. These cases come in mahogany, cherry, and oak with a glass top and include a brass plate for engraving the veteran's name, rank, and any other information the family desires.
Laminated Bookmarkers:
Stephenson-Dearman sends the family a laminated bookmarker after the funeral service at no additional charge as a keepsake. The laminated bookmarker is the obituary as it appears in the Advance Monticellonian and includes the full obituary along with a listing of the pallbearers. The family has the option of purchasing additional bookmarkers if they wish.