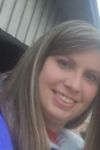 Cristen Dickerson Chrismond
March 16, 1982 - September 13, 2020
Stephenson-Dearman Funeral Home
943 Highway 425 North
Monticello, AR 71655
Map & Directions
Graveside Service
Bond Cemetery
Old Warren Road
Monticello , AR 71655
9/18/2020 at 2:00 p.m.%>
Map & Directions


Bond Cemetery
Old Warren Road
Monticello, AR 71655
Map & Directions
Cristen Dickerson Chrismond, age 38 of Monticello, passed away Sunday, September 13, 2020, in Monticello. She was born March 16, 1982, in Indianola, MS to Barry Dickerson and the late Beverly Waldrup McCool.

She was an LPN and loved her family and friends very much. In addition to her mother, she was also preceded in death by her papaw, J.W. Waldrup.

Cristen is survived by her husband, Douglas Chrismond of Monticello; two daughters, Leah Chrismond of Lake Village and Breanna Chrismond of Monticello; and one brother, Lee Dickerson of Gautier, MS.

Graveside service will be 2:00 p.m. Friday, September 18, 2020, at Bond Cemetery in Drew County with Rev. David Jacks officiating. Online guestbook at www.stephensondearman.com.

Recorded Live Stream