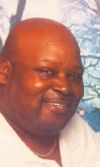 Phillip "Smokey" Henry Ambrose
May 16, 1964 - January 8, 2021
Stephenson-Dearman Funeral Home
943 Highway 425 North
Monticello, AR 71655
Map & Directions
Come and Go Viewing
Stephenson-Dearman Chapel
Monticello , AR 71655
1/12/2021 from 7:00-9:00 p.m.

Graveside
Oakland Cemetery
N. Hyatt
Monticello , AR 71655
1/13/2021 at 10:00 a.m.%>
Map & Directions


Come and Go Viewing
Stephenson-Dearman Funeral Home
943 Highway 425 North
Monticello , AR 71657
1/13/2020 from 8:00 - 9:00 a.m.%>
Map & Directions


Oakland Cemetery
N. Hyatt St
Monticello, AR 71655
Map & Directions
Phillip Henry (P.H./Smokey) Ambrose, 56, was born May 16, 1964, in Monticello, AR, to the union of James Clifford Ambrose and Alpha Menerva (Phillips) Ambrose. Preceded in death by his parents, he made his transition to his eternal home in glory on January 8, 2021, at Drew Memorial Hospital in Monticello, AR.
Phillip accepted Christ at an early age at First Missionary Baptist Church. He was a founding member of the "South East Cycles (SEC)" Motorcycle Club in which he was an avid rider and served as their "Sergeant at Arms." He also enjoyed riding 4–wheelers, fishing, and loved the time spent being with his family and friends. All who knew him were always greeted with his welcoming smile.
At the time of Phillip's passing, he was the most senior employee with 43 years of service at Interfor U.S. Inc., formerly JP Price Lumber Company. He started his career by working in the evenings and weekends as part of his father's "clean-up" team at JP Price. At the end of Phillip's career, he was the designated day shift operator of the 988H-Lumber Loader. He also had the opportunity to train his son, Phillip Henry Miller, to run the same machinery as the lead man on Interfor's night shift.
Phillip leaves to grieve his passing, his companion of 21 years, Shirear (Shawn) McKinley; his son, Phillips Henry "Booman" Miller (Stephanie) of Monticello, AR; and his daughters, Danielle and Erica Janae Ambrose, both of Monticello, AR. He also raised and nurtured Damarius D. and Ladarius D. McKinley, both of Monticello, AR.
Siblings left to lament his demise are Roderick (Lisa) Ambrose and Linda (Arthur) Johnson, both of Jacksonville, AR; Kenneth Ambrose of McGehee, AR; Paula (Tyrone) Thompson of Mt. Juliet, TN; Jennifer Owens of St. Louis, MO; Glenda (Al) Jones of Kansas City, KS; Cathy Stewart, Darrell Bauknight, Sr. and Kenneth Avery, all of Monticello, AR.
Others left to lament his passing include close family friend, Wilbert (Rody) Neal; aunts, Jeannie Head and Mary Allen; uncle, Bobby Reed, all of Monroe, LA; and a host of cousins, nieces, nephews, and friends.
There will be an additional Come and Go Viewing Wednesday, January 13, 2021, 8:00 A.M. - 9:00 A.M., prior to the Graveside services.


Recorded Live Stream