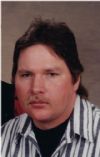 Stanley David Evins
August 12, 1955 - September 4, 2019
Stephenson-Dearman Funeral Home
943 Highway 425 North
Monticello, AR 71655
Map & Directions
Stephenson-Dearman Funeral Home
943 Highway 425 North
Monticello , AR 71657
9/8/2019 from 1:00 to 2:00 p.m.

Funeral Service
Stephenson-Dearman Funeral Home
943 Highway 425 North
Monticello , AR 71657
9/8/2019 at 2:00 p.m.%>
Map & Directions


Oakland Cemetery
800 North Hyatt St.
Monticello, AR 71655
Map & Directions
CARTI
8901 Carti Way
Little Rock, AR 72205


Arkansas Hospice
224 Hwy 425 South
Monticello, AR 71655


Second Baptist Church
1032 Old Warren Rd.
Monticello, AR 71655


Stanley David Evins, age 64 of Monticello, passed away Wednesday, September 4, 2019 at his home. He was born August 12, 1955 in Dallas, TX to Peggy Berryman Evins and the late George Stanley Evins.

He was a retired pipefitter and welder and was of the Baptist faith. He loved camping, fishing, collecting and arrowhead hunting. In addition to his father, he was also preceded in death by an infant brother and sister.

Survivors include two sons, Jonathan Evins and Jeffery Evins both of Monticello; his mother, Peggy Evins of Monticello; one brother, Michael Evins and wife Suzanne of Burleson, TX; one sister, Phyllis Bone and husband Jimmy of Dardanelle; one grandchild, Kaiden Hale; four nieces and five nephews.

Funeral service will be 2:00 p.m. Sunday, September 8, 2019 at Stephenson-Dearman Chapel with burial in Oakland Cemetery. Visitation one hour prior to service time at the funeral home. Online guestbook www.stephensondearman.com.