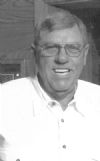 Larry James Taylor
January 17, 1944 - October 17, 2019
Stephenson-Dearman Funeral Home
943 Highway 425 North
Monticello, AR 71655
Map & Directions
Stephenson-Dearman Funeral Home
943 Highway 425 North
Monticello , AR 71657
10/19/2019 from 6:00 to 8:00 p.m.

Funeral Service
Stephenson-Dearman Chapel
943 Hwy 425 N.
Monticello , AR 71655
10/20/2019 at 2:00 p.m.%>
Map & Directions


Union Cemetery at Rye with Masonic Rites
Hwy 35 W
Rye, AR 71671
Map & Directions
Harmony Freewill Baptist Church
2020 Harmony Church Rd
Warren, AR 71671


Larry James Taylor, age 75 of Rye, went to be with his Lord on Thursday, October 17, 2019, at his home in Rye. He was born January 17, 1944 in Bastrop, LA to the late Troy Taylor and Oneida Savage Taylor.

He was employed for 55 years with the International Union of Operating Engineers through Locals 302 and 49 as an operator and also held multiple other supervisory positions. He was a United States Navy Veteran, a 32nd degree Mason where he was a member of Mill Creek Lodge in Herbine, and a member of Harmony Freewill Baptist Church of Rye. Larry had an infectious personality and sense of humor that always entertained his family and friends along with a passion for deer hunting and crappie fishing. In addition to his parents, he was also preceded in death by a sister, Charlotte Taylor Eubanks; and a son, Larry Wayne Nixon.

His survivors include his loving wife of 27 years, Donna McKinney Taylor of Rye; five sons, Scott Taylor and wife Frances and Jamie Taylor and wife Shirley all of Warren, Shannon Taylor of Little Rock, Timmy Jolley and wife Phyllis of the Valley community, and Shannon Shelby and wife Janell of Aberdeen, WA; two daughters, Katlin Taylor Nichols and husband Derrick of Rye and Denise Wilson; his sister, Jean Forrest of Rye; eighteen grandchildren, nine great grandchildren along with numerous nieces and nephews.

Funeral services will be held 2:00 p.m. Sunday, October 20, 2019, at Stephenson-Dearman Funeral Chapel with burial in Union Cemetery in Rye. Family visitation will be from 6:00-8:00 p.m. Saturday evening at the funeral home. Online guestbook at www.stephensondearman.com.