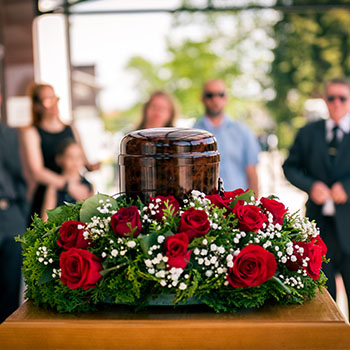 Cremation offers families a variety of options. From elaborate and traditional to dignified and simple, cremation is an option which allows for great flexibility in, style of service, time of service, price and preference for final resting place.
Every Memorial Service should be a memorable, warm reflection of the person who has died, that includes a Memorial Service with Cremation.
You tell us what it is that made your loved one so special and we'll give you ideas for personalizing the service. No matter which type of service is selected, we can help you give your loved one a special, dignified, and personalized farewell.
With cremation services, we at Stephenson-Dearman Funeral Home believe you should be able to choose the type of service that you find most meaningful. That's why our list of services includes many options.
Contrary to what most people believe, cremation does not limit, but in fact increases the options available for a Memorial Service. The options for ceremonies prior to or following the cremation can include the selection of a casket or an urn, visitation with the body present (or memorial visitation where the urn is the focal point), a display of photographs or personal effects and awards, the location of the funeral ceremony and selection of music. A funeral service followed by cremation need be no different than a funeral service followed by ground burial.
Following the funeral service and cremation, the cremated remains are usually placed in an urn before being committed to a final resting place. The cremation urn may be interred in an existing family burial plot, interred in a special cremation section at a cemetery or placed in an indoor or outdoor cemetery columbarium.
Scattering cremated remains may be done at a designated place on land or water in accordance with provincial and local laws. Scattering cremated remains on someone's private property requires their permission. It is not recommended to scatter on your personal property (should your home be sold) or on public property where others may come into contact with the cremated remains. For many people, it is important to have a permanent place to go to visit. This allows family and friends the ability to remember and celebrate a life that has been lived and touched others.