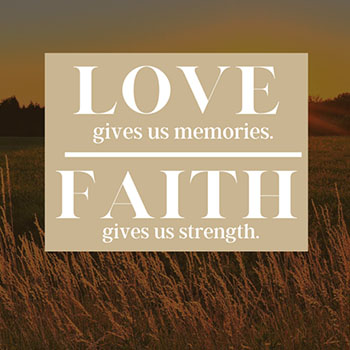 If you are not sure of who to notify or what to do, you should call Stephenson-Dearman Funeral Home at 870-367-2451 any time and we will assist you in notifying the proper agencies and planning your loved one's memorial service. We will be by your side throughout the entire process and far beyond.
We pride ourselves on offering unrivaled continuity of care, from advance planning, to at-need arrangements, to bereavement counseling ... we provide all options to assure the most personalized service possible.
Our services can start long before a funeral is needed and they extend well beyond the funeral itself.
There are several questions that you may have in regards to the death of your loved one, such as, "do I have to have embalming?", "do I need to purchase a casket?", "what about cemetery arrangements?", "does the family have a minister?", "do we want cremation, visitation, ...?" Our experienced funeral directors will be able to help answer all your questions.
There are a variety of questions that you will be asked to answer as well. The answers to these questions will be used to complete all of the required documents, forms and permits. Information about the deceased, such as full legal name, date of birth, place of birth, social security number, usual occupation, legal address, years of education, father's name, and mother's maiden name will be needed.
At this time information for the obituary is usually obtained. Items such as date and place of marriage, how long the person had lived in the area, educational degrees, their employment history, member of any clubs or organizations, hobbies and survivors are needed on an obituary.
The funeral director will discuss your preferences for the funeral time and location and who you would like to have officiate at the service, musical selections, organist, vocalist, pallbearers and the cemetery you will be using for interment.
One of the best ways to make sure that all of your questions and desires are taken care of is to make pre-arrangements. This is as simple as outlining your wishes to having all of the details written down and the financial arrangements prepaid. Please contact one of our staff to learn more or visit our page Pre-Planning.