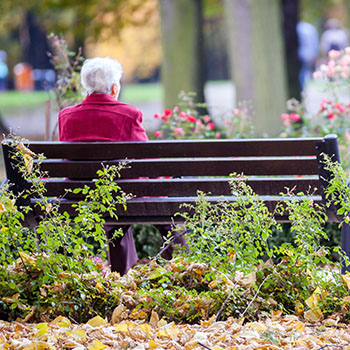 You Don't Have to Grieve Alone
Grief is a journey.
Following the death of a loved one, it's important to take positive, proactive steps to make sure you're grieving in a healthy way.
The following information may or may not be relevant to your own circumstances. We are providing this in an attempt to aid you in finding your path through the grieving process.
Our interest and care for the families we serve does not end with the funeral service. We recognize the significant changes and feelings of loss that families experience after the death of a loved one. Therefore, we provide monthly contact with our families through newsletters and personal contacts.
The First We Don't Expect
In our lifetimes we all have those special life changing moments, perhaps some with excitement and overwhelming joy. While some are met with heartbreak and tears.
We all anticipate a baby's first step, first words and first day of school. We anticipate graduation from High School and College.
We plan on the bigger things like buying your first car, the joy of a wedding and the pride of buying a new home.
What about the other "firsts " that most people don't necessarily like to think about? There are also many firsts after losing a loved one.
It's those first that can seem like a mountain that you will never reach the top of. The first night of sleeping in your home alone, the first month the bills that have to be paid and especially the first anniversary of your loved ones passing.
It is difficult sometimes to realize that some things will ever be the same after you lose a loved one. You may feel left out of your circle of friends because they may feel it will upset you to be around other couples. Unfortunately, they do not realize that their actions may actually be making you feel worse.
Firstly, know that you are not alone; in fact, there are more people dealing with those "firsts" than you know.
Take a deep breath when you are having a "first" moment. Take a look outside and see the beauty of nature. It can be as simple as seeing a hummingbird or a dragonfly or a cloud formation. If you are so inclined: pray or meditate, turn over your grief and stress and sadness to a higher power.
Know that you are not alone in these feelings. There are so many others that are going through the same "First" with you. We at Stephenson-Dearman are not just the funeral home, we are your extended family during your time of grief. Our website and office have several grief resources available to you and your family should you need them. If you need to talk about your experience, we are a phone call away.
Our staff is always here for you.