Welcome to Stephenson-Dearman
Funeral Home
During one of the most difficult times in one's life, we help families by seeing to all arrangement details and offering assistance or advice. Everything we do thoughtfully reflects the wishes, traditions and faith of each family we serve. We pledge to continue the same standard of service to all families that began over 90 years ago.

Four Generations of Service
with Dignity, Distinction and Respect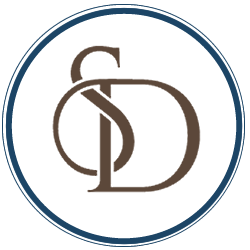 We understand that it is not always possible to pay respects in person, & hope that this small token will help. You can search for your loved one here:
ALL OBITUARIES
Obituary Notifications
WE ARE HERE TO HELP YOU
Our FREE Guides below will help you plan a funeral for now or for the future.
---

There are 101 decisions to make when a loved one dies. And knowing everything is taken care of beforehand frees you from making tough decisions at a time when making them could be hard.

Read More

---

Every funeral is different. Every family is different. A family should make a funeral choice that fits their needs at the time of loss.

Read More

---

Cremation offers families a variety of options. From elaborate and traditional to dignified and simple, cremation is an option which allows for great flexibility in, style of service, time of service, price and preference for final resting place.

Read More
What Our Families Say About Us
On behalf of the Owen family, we wish to offer a sincere thank you to you and your associates. Your experience and guidance enabled us to honor Bill in a very fitting farewell.

---

The Bill Owen Family

Very good at everything they did. I would refer you to others because you said and did everything with true honesty and trust. Was very well done. Thank you.

---

Alice Mills - Wife of John Mills

The service was done very nicely, the video was great, had a lot of nice things said to me how nice everything was and done. Thanks to all the staff. Everything was great and went fine. Thanks again.

---

Brenda Gordon - Daughter of Janet Jordan